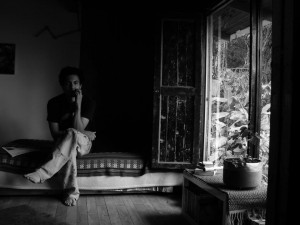 Jose Alexander Caicedo Castaño, one of the artists in Mobility Movilidad's Through Our Eyes III exhibit (2013), has a new show at Roxbury Community College's Joan Resnikoff Gallery. Titled "Carrying the Load" and curated by Mirta Tocci, Jose Alexander's work will be on display from October 16 to November 6, 2015.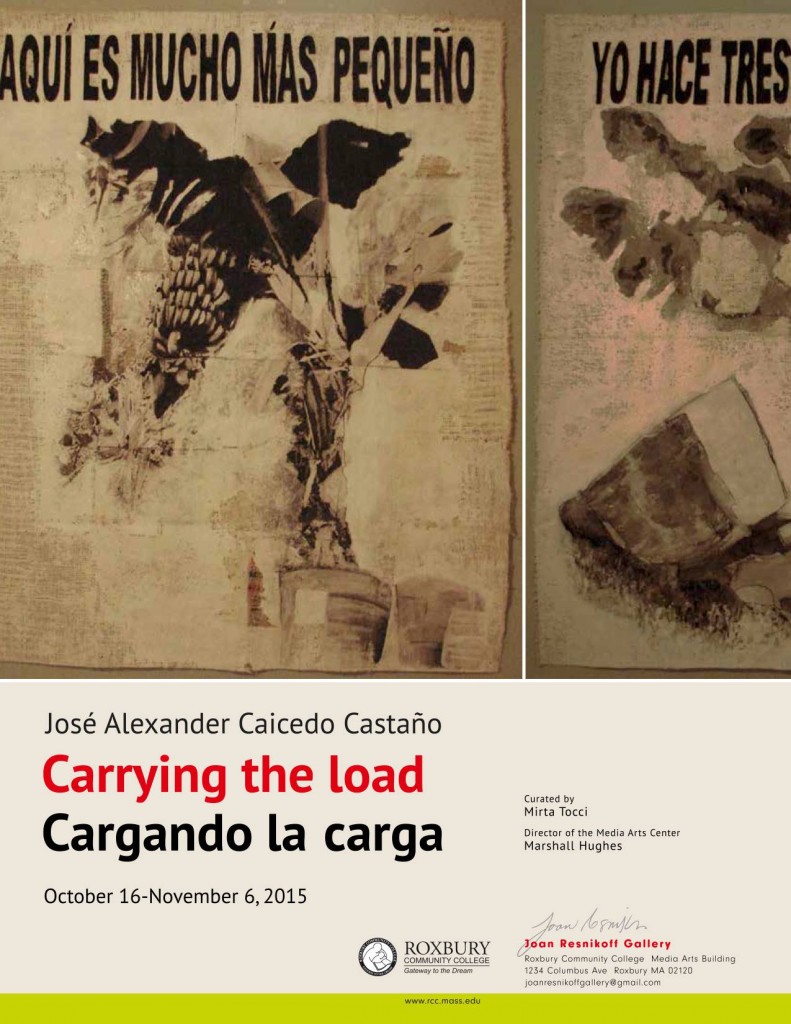 In Through Our Eyes III, Jose Alexander exhibited a multimedia project called "Bearing the Burden: Aesthetic Imaginaries of the Woman Victim of Territorial Conflict in Medellín's Comuna Ocho Neighborhood." This formed part of his master's thesis at the National University of Colombia in Medellín. He wrote about his work:
Pinares de Oriente is a human settlement, situated on the mountain ridge Pan de Azúcar in the city of Medellin. This place is high risk because of the possibility of tropical rain-induced landslides and the vulnerability of being far up, isolated from the city center and its resources down below. Between 1940 and 1950, many families or individuals have self-settled in the neighborhoods of Comuna Nororiental. They came because they were displaced, forced to flee their rural towns due to violence. From the mid-1960s to the mid-1990s, the armed conflict in Colombia caused massive migration of the nation's population. The largest number of displaced people are from rural areas of Colombia. The process of displacement creates a transition between a rural society and an urban society. People also engage in an aesthetic process of transition, forming productive, interconnected roots like that of an orchard, a rhizome.

Because people must occupy the land illegally, the neighborhoods and their residents have an anonymous quality. That is, they know they are not supposed to live there, according to the law—yet they have no other place to go. In these neighborhoods, women have a leading role in this rural-urban transition, weaving social imaginaries, remaining adaptable and staying in a hostile territory. At the same time, it is a promise of continuing in one's own habitat, one's own home. It is a meaningful mixture of what they left behind in their rural life, including growing their own food, and the new goals of including themselves as productive individuals of community life that the City of Medellin demands.