Starting this summer, Emerson College students will be able to live and work in Medellín, Colombia for a month, creating documentary videos in collaboration with internally displaced women and families. Global Pathways: Colombia is one of 14 faculty-led programs offered by Emerson this summer.
The videos that Emerson students make will become part of our My Home | Mi Hogar archive. Since 2008, My Home | Mi Hogar has recorded, published, and choreographed conversations around the stories of Colombians who were forced to flee their homes due to violence and rebuild their neighborhoods in Medellín. They tell their own stories of displacement and resilience in their own words and images from their family albums—which are, in many cases, the only records of how communities, with their own hands, built the city of Medellín. My Home | Mi Hogar now has over 7,000 hours of footage from over 250 storytellers, and is Colombia's largest archive of internally displaced people's stories.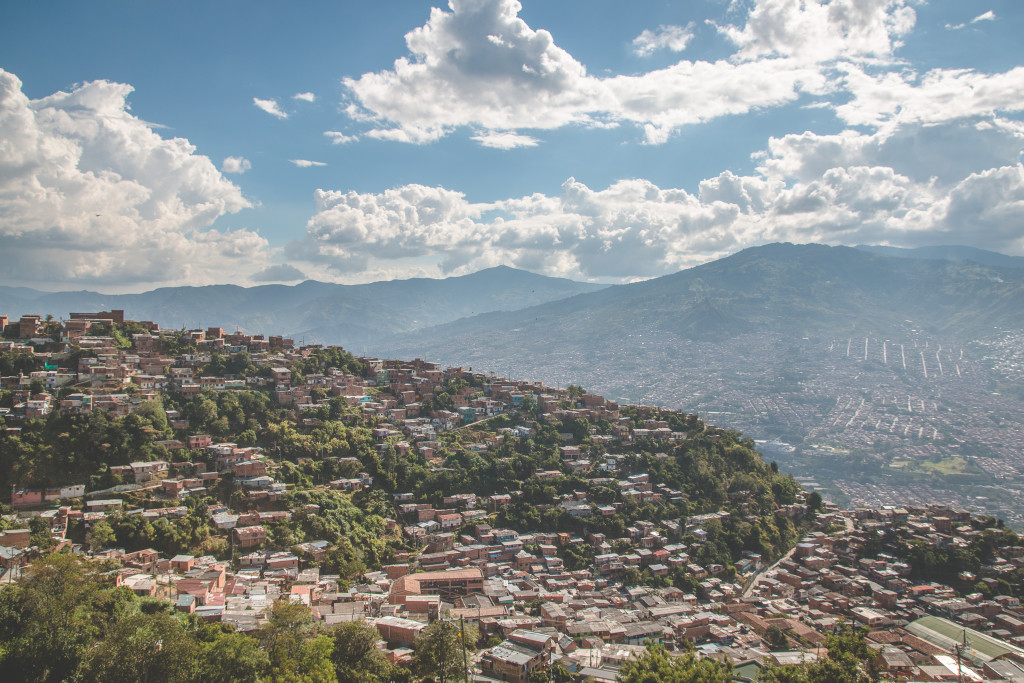 Now, we're excited to start a new chapter in My Home | Mi Hogar with Emerson students. Based in Boston, Massachusetts, Emerson is one of the country's only colleges dedicated to communications and the arts in a liberal arts context, making its students a natural fit to collaborate with these Colombian storytellers. Global Pathways: Colombia faculty director, and Mobility Movilidad founding director, Tamera Marko, Ph.D. is a senior lecturer in Emerson's department of Writing, Literature, and Publishing. On-site coordinator, and Mobility Movilidad founding director, Ryan Catalani is a 2011 graduate of Emerson.
My Home | Mi Hogar was started eight years ago with students from Duke University, who went to Medellín through DukeEngage, the university's summer civic engagement program. From the summers of 2008 to 2015, DukeEngage students created over 100 short documentaries and developed relationships with communities in Medellín that, through our new partnership with Emerson, we are looking forward to deepening and expanding.
Emerson students can receive four course credits through Global Pathways: Colombia, which will take place from July 20 – August 17, 2016. The program cost is $3,467, which includes tuition, housing, and most meals. Read more and apply.