In October, we're excited to launch the Proyecto Carrito Caravan: janitors driving from Boston to San Diego in a car literally wrapped with their stories of immigration. These stories are by writers who, because of their status as immigrants and janitors, say they often feel invisible in their cities and workplaces.
Right now, it's too easy to talk about immigration, not immigrants. With the Caravan, we want to help people from diverse backgrounds recognize how much they have in common.
Donate to the Caravan, and read more about it, at proyectocarrito.org.
The stories featured in the Caravan emerged from our internationally-recognized weekly writing class at Emerson College. For the last six years, it has been one of the only college courses in the US that integrates janitors, students, professors, and staff around the same table.
Along the 4,500-mile Caravan route, we'll make six public stops: Syracuse, New York; Boulder and Denver, Colorado; and Los Angeles, Irvine, and San Diego, California.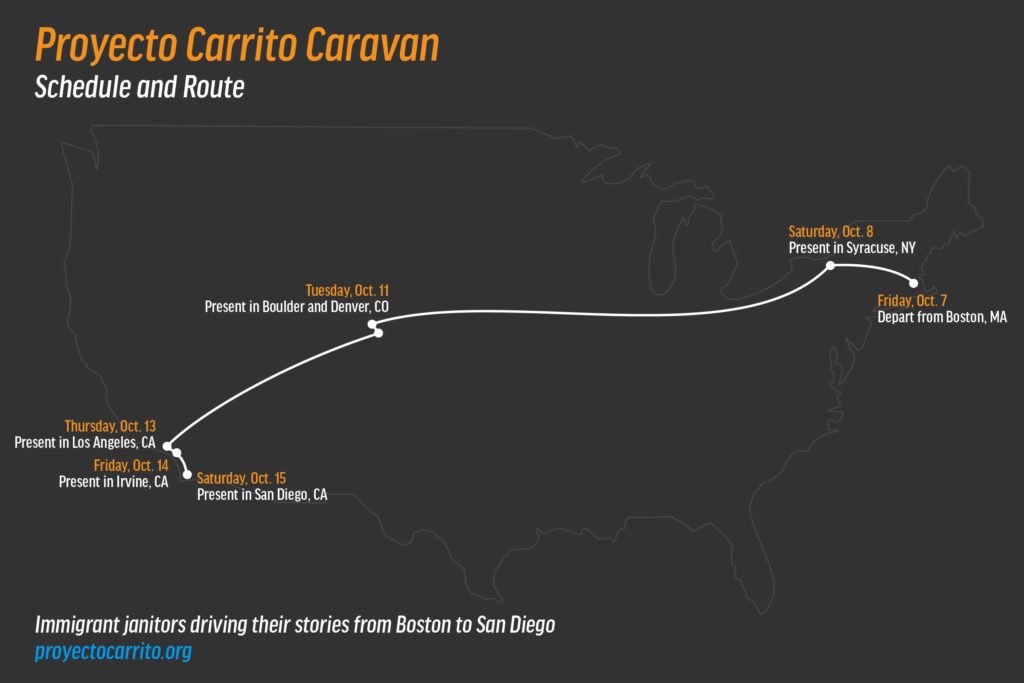 We're currently raising money to fund the immigrant janitors and the Caravan team. If you donate over $15, you'll get daily video updates from along the Caravan. And if you donate more, you can get postcards along the journey, a special Caravan shirt, and a copy of the Proyecto Carrito anthology, which has our writing from the last six years.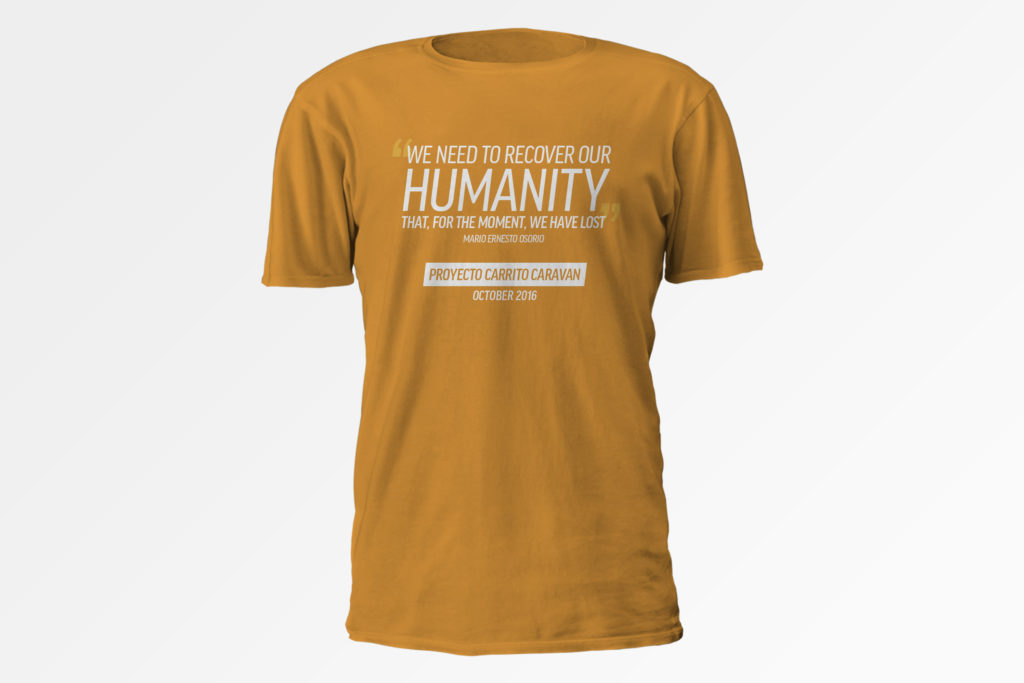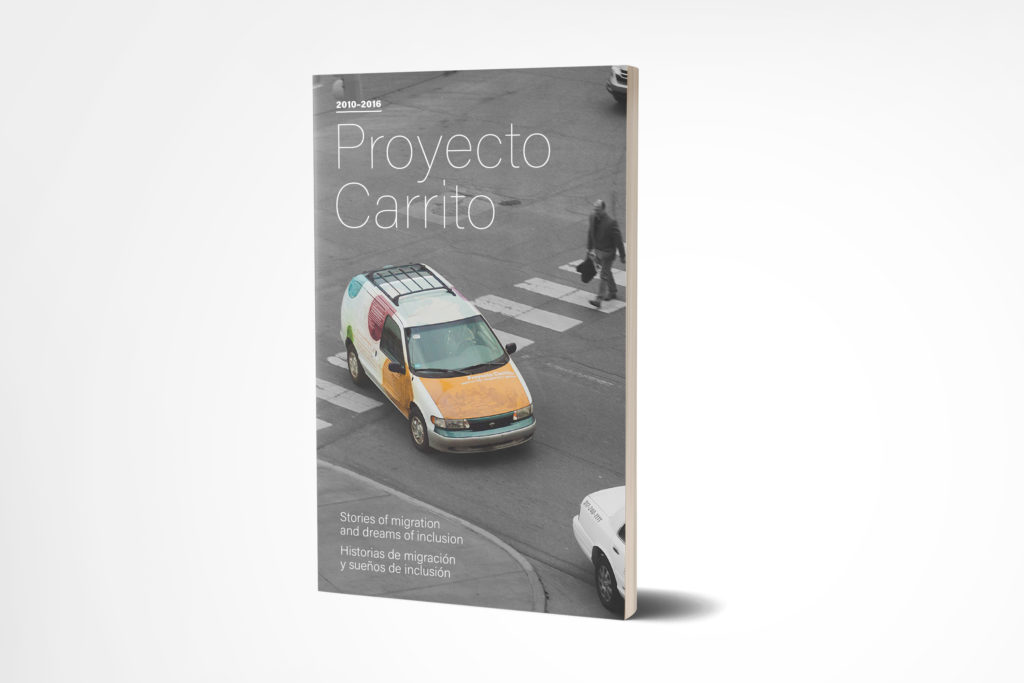 For the Caravan, we're publishing our work on a car for two reasons. First, it allows the storytellers, the immigrant janitors, to travel with their stories. Second, some of the workers crossed the US border in cars, so our car is a physical manifestation of those stories.
With the Caravan, we're calling for more humane, compassionate, and inclusive immigration and education policies. We believe that creating lasting change will begin with improving how our schools teach children about immigration. After the Caravan concludes, we've been invited to talk about the experience at the Thomas R. Watson Conference in Louisville, Kentucky.
For more information, please contact Ryan Catalani at ryan@mobilitymovilidad.org. A press kit, including a fact sheet and full-resolution images, is available to download.