Richfield, UT to Los Angeles, CA — After driving 3,000 miles, our project came full circle when we reached Emerson College's outpost in Hollywood and—as with our very first Proyecto Carrito presentation in 2014—we presented in the parking lot.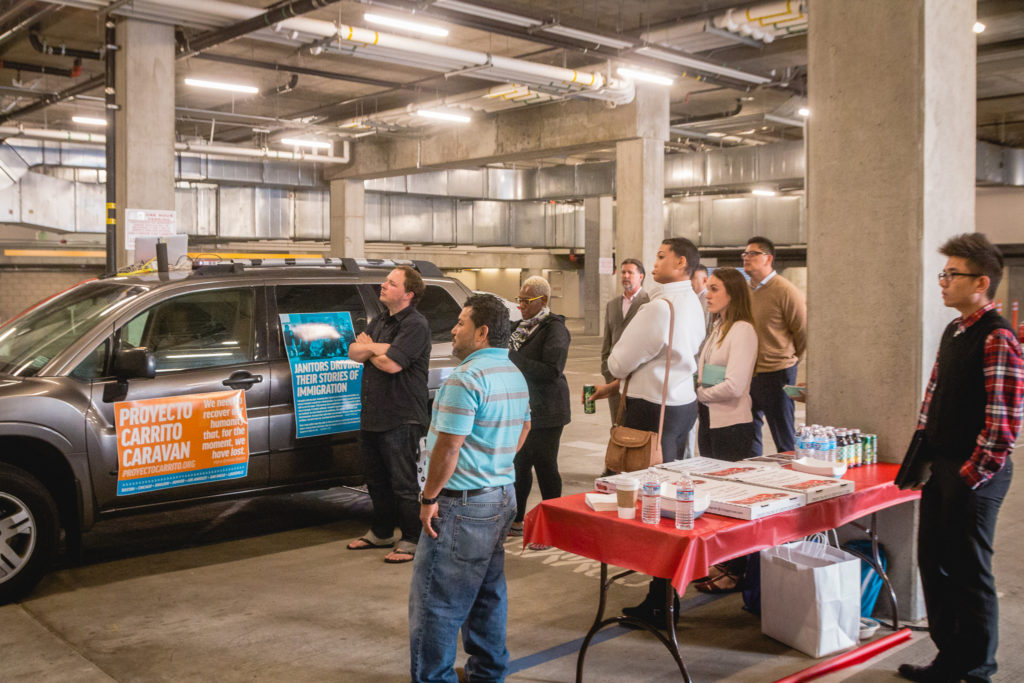 As we surrounded the Proyecto Carrito Caravan car—the physical embodiment of our work—we spoke about creating change by building relationships with all members of a college community, including students, alumni, professors, staff, and administrators. So it was powerful to see all of those groups represented in the audience, listening the stories of Mario and other immigrant janitors in our group, and hearing how we have sought to make our campus more inclusive.
Thanks to Rob Eckard, the assistant director of special events & student programming at Emerson Los Angeles, for coordinating this event, including ordering pizza for the audience and arranging for us to prepare in the ELA dressing rooms.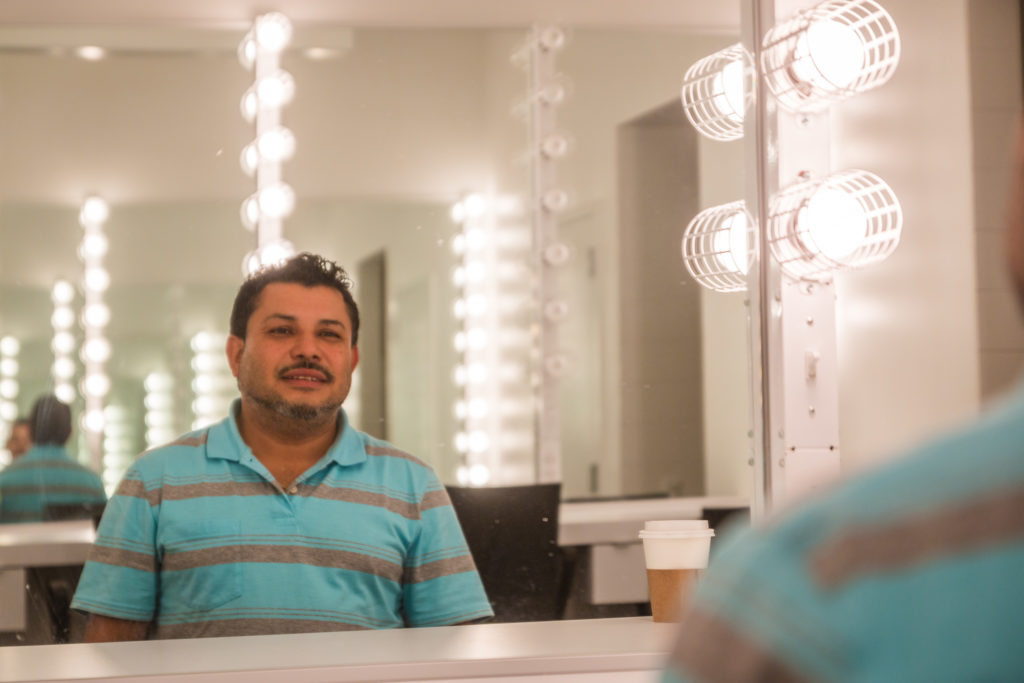 Audience members from Emerson and other local institutions stayed for hours afterward to continue talking with us, a moving testament to our Caravan's goals: to help people from diverse backgrounds recognize how much they have in common, and recognize how much power they already have to change their workplaces, neighborhoods, and other communities.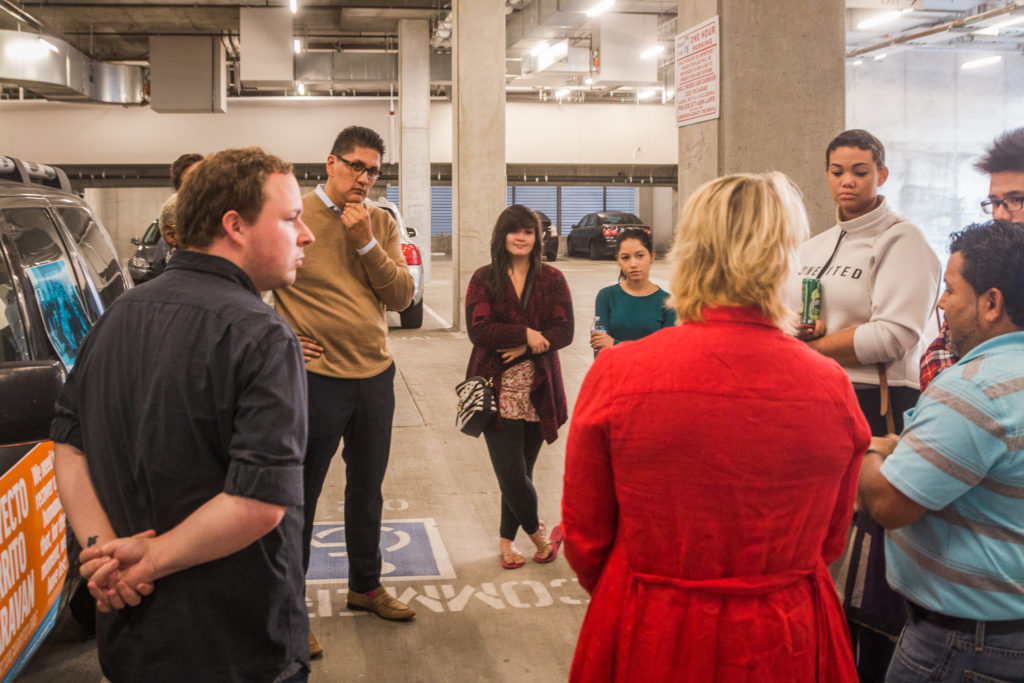 Thanks to our generous donors from around the country who made it possible for us to create this important moment at Emerson Los Angeles. Donating is quick and easy, and gives you an inside look into the Caravan, through daily video updates sent right to your inbox.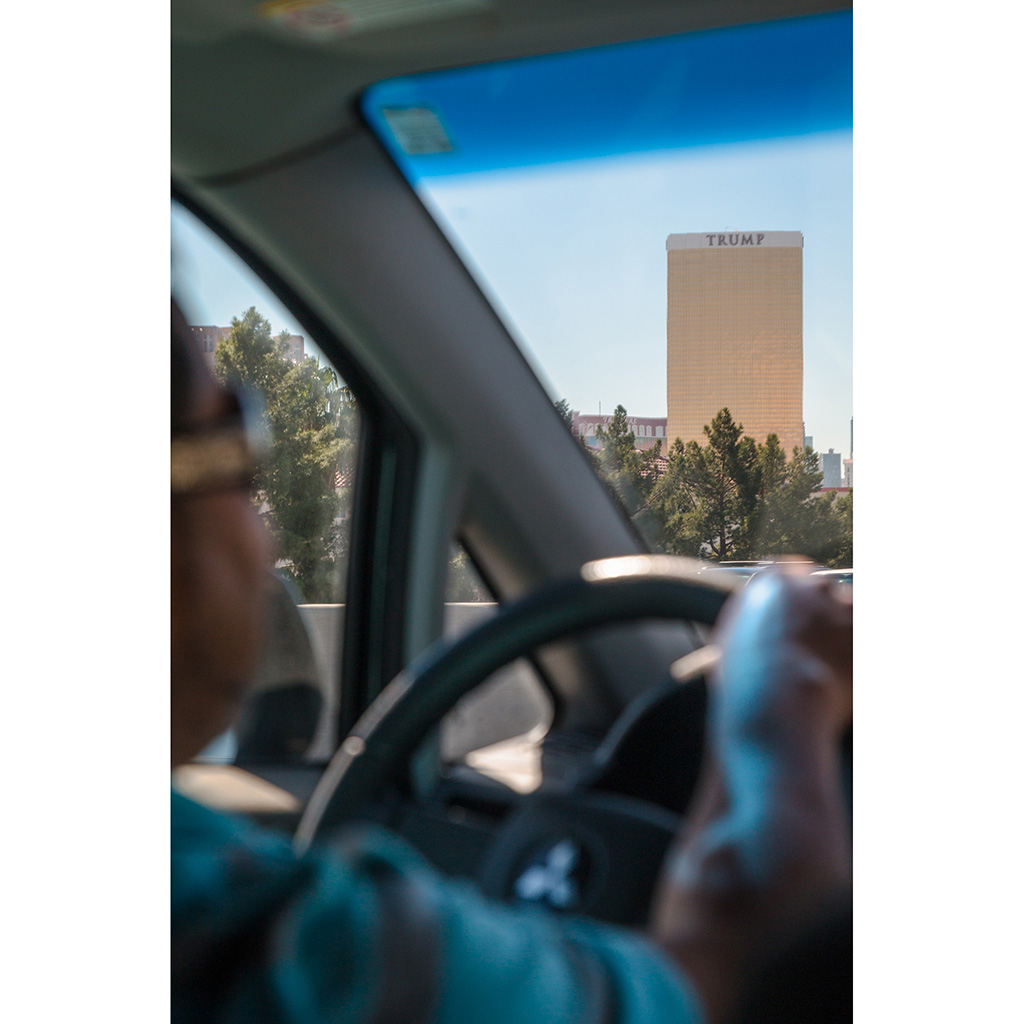 The Proyecto Carrito Caravan is a group of janitors driving their stories of immigration from Boston to San Diego. For more information about the Caravan, please contact Ryan Catalani at ryan@mobilitymovilidad.org. A press kit, including a fact sheet and full-resolution images, is available to download.