Los Angeles to San Diego, CA — One week, and some 3,300 miles later, we reached our final city, presenting half a mile from historic Chicano Park at Woodbury University's campus in Barrio Logan to a group of several dozen architecture and urban planning students and professors.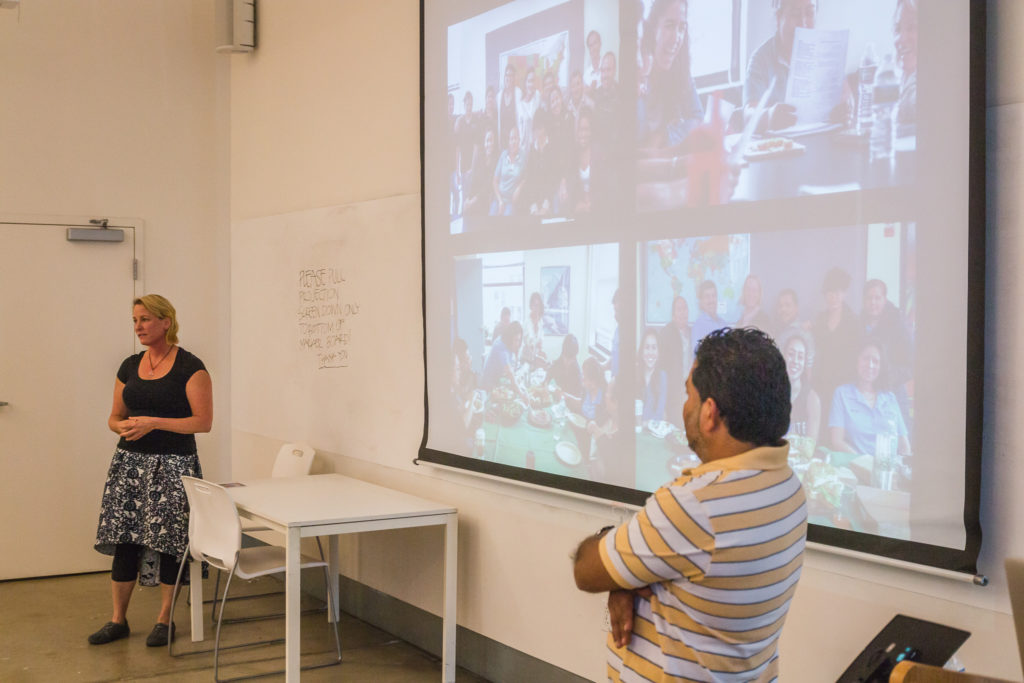 We were invited by Goyo Ortiz, an architect, urban planner, and faculty member at Woodbury, and discussed our weekly translingual writing class at Emerson College—one of the only college courses in the US that integrates janitors, students, professors, and staff around the same table. We talked about why it's important for future architects and urban planners to consider creating spaces where all members of a community—including immigrant workers—can be visible and feel welcome.
Thanks for stopping by and sharing your project @MobilityMov! #studyarchitecture #WUarchitecture https://t.co/w2j7E7swRa

— Woodbury University (@WoodburyU) October 18, 2016
After our presentation, several students stayed to talk with us, sharing how they were moved by Mario's story of sacrifice and resilience—and his perspectives on how schools can contribute to inaccurate perceptions of immigrants and immigration—and how those resonated with their own families' stories.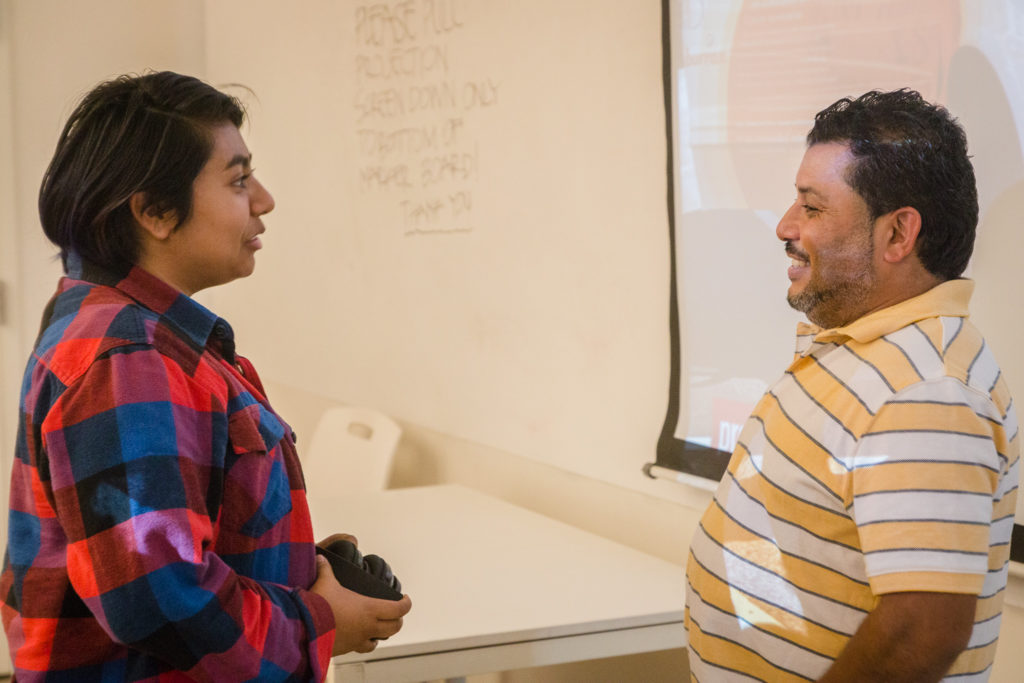 Thanks to our generous donors from around the country who made it possible for us to reach San Diego and present at Woodbury University. Donating is quick and easy, and gives you an inside look into the Caravan, through daily video updates sent right to your inbox.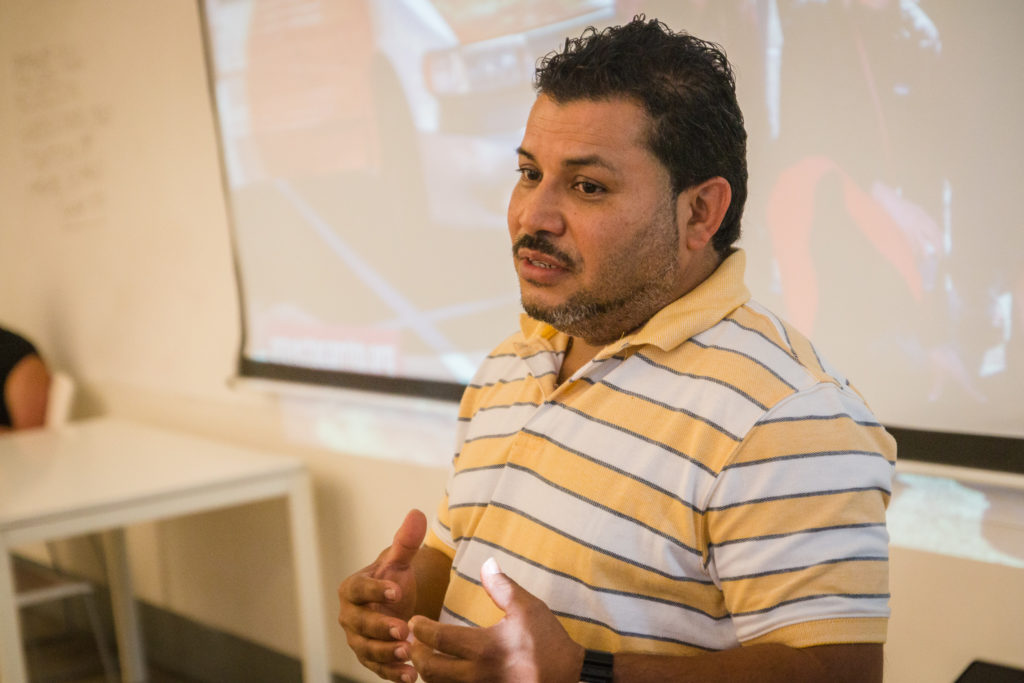 The Proyecto Carrito Caravan is a group of janitors driving their stories of immigration from Boston to San Diego. For more information about the Caravan, please contact Ryan Catalani at ryan@mobilitymovilidad.org. A press kit, including a fact sheet and full-resolution images, is available to download.