San Diego, CA — Our final, impromptu presentation on the West Coast was at a lowrider car show in Barrio Logan organized by People Over Profits SD. It serendipitously aligned with Proyecto Carrito: a presentation in a parking lot that sought to benefit and include the entire community, showcasing cars whose designs reflect the heritages of their owners—and often their desires for social change.

Titled "Still Doing Our Thing," the car show featured lowriders—"cars built to be slow and low to the ground," as described in Everything Comes From the Streets, a documentary about lowriding. "San Diego, California, and the surrounding borderlands, has its own rich history around the lowriding tradition," the documentary says, a "movement defined by self-expression and cultural ingenuity."
Lowriding fostered "Chicano identity, self-determination and cultural preservation," wrote the documentary's director, Alberto López Pulido. He continues:
Lowriders often included symbols, designs and statements that spoke to ethnic nationalism and pride, and transformed stock cars into true works of art. … lowrider car clubs [forged] a collective vision for the community, fostered by the Chicano Rights Movement and the establishment of historic Chicano Park.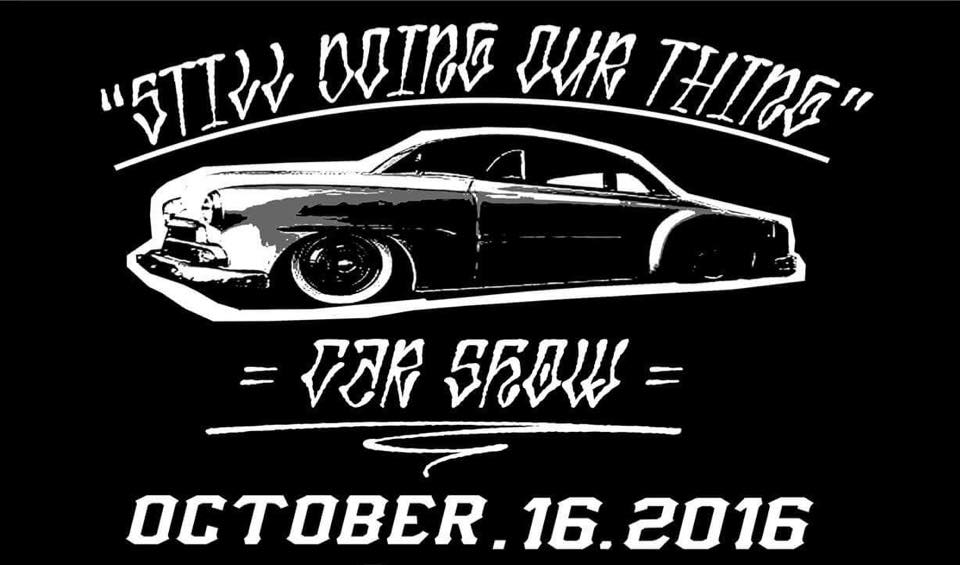 At the event, which was part of Archtoberfest San Diego, we were invited to park our Proyecto Carrito car right in the middle of the lot. Surrounded by dozens of meticulously detailed lowriders, we set up a laptop in our driver's seat to play videos about our work. Numerous attendees stopped by to view those videos and talk with us afterward.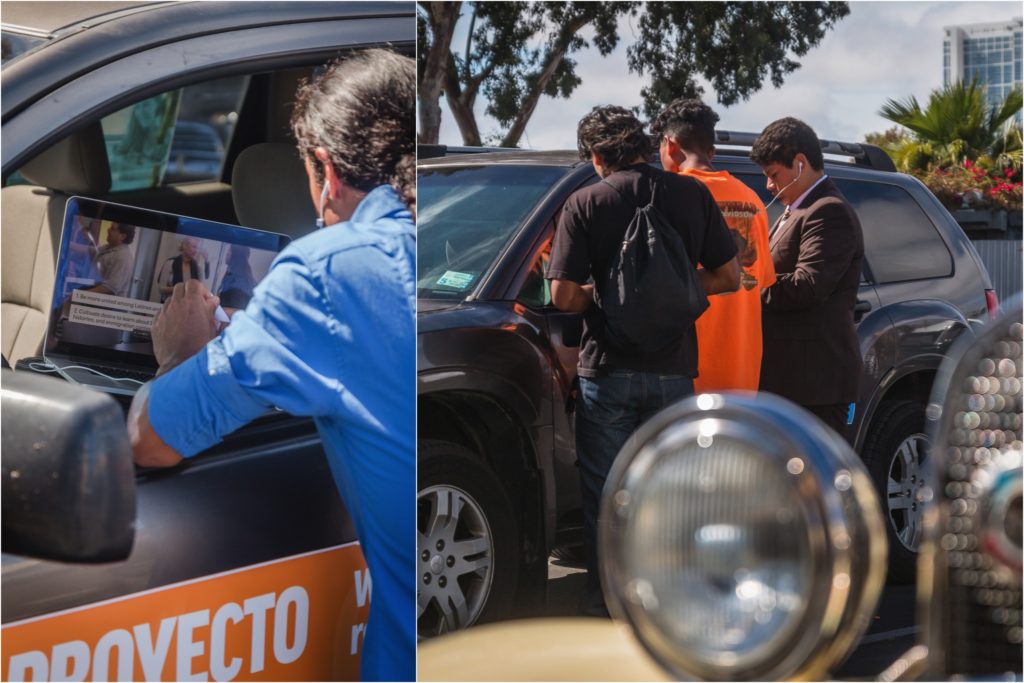 We were able to make it to this deeply meaningful car show thanks to our generous donors from around the country. Donating is quick and easy, and gives you an inside look into the Caravan, through daily video updates sent right to your inbox.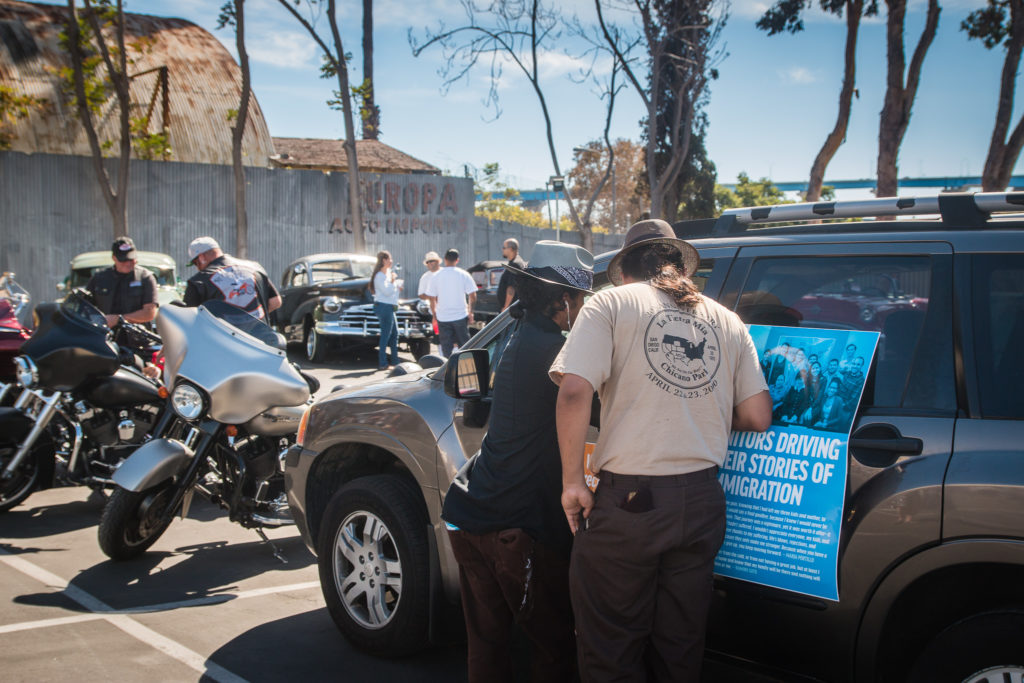 The Proyecto Carrito Caravan is a group of janitors driving their stories of immigration from Boston to San Diego. For more information about the Caravan, please contact Ryan Catalani at ryan@mobilitymovilidad.org. A press kit, including a fact sheet and full-resolution images, is available to download.