San Diego, CA to Louisville, KY — Our Proyecto Carrito Caravan culminated with a presentation at the biennial Thomas R. Watson Conference, which focuses on rhetoric and composition. We had presented Proyecto Carrito at the previous Watson Conference, in 2014, and this year's theme, "Mobility Work in Composition: Translation, Migration, Transformation," dovetailed perfectly with the Caravan experience.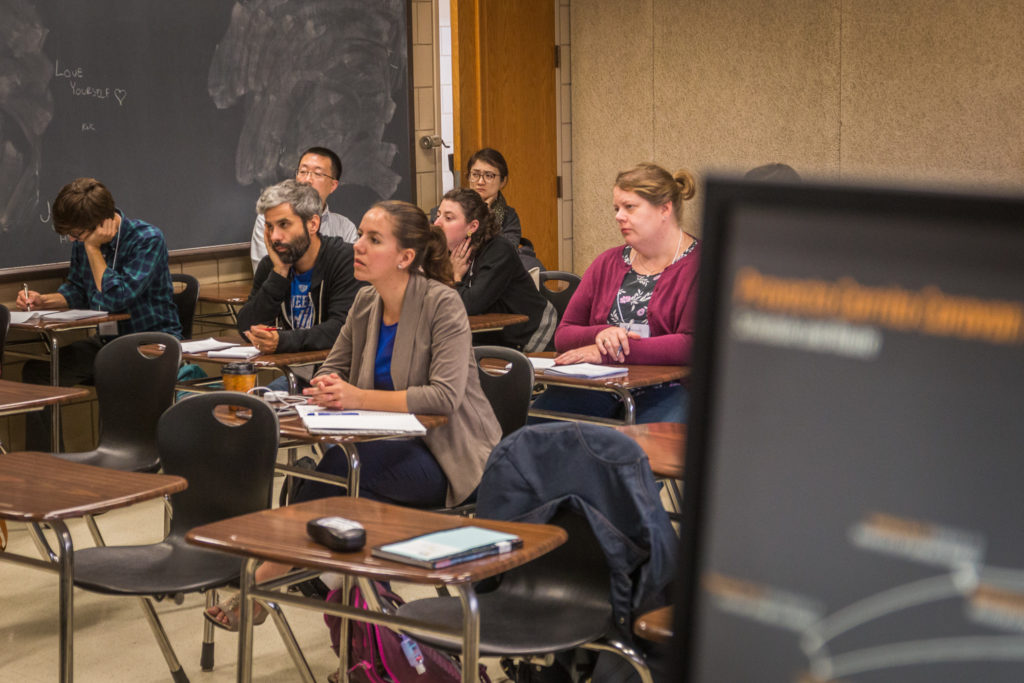 "Proyecto Carrito helped me consider the importance of the idea of mobility and immobility in the act of convivencia (living together despite our differences)." — talk attendee
In our talk, "Student-Worker Immigrant Collective: Driving Our Own Translingual Narratives in a National Caravan from Boston to the San Diego-Tijuana Border," we discussed the different and inequitable risks that professors, students, and workers take on when doing this kind of work; Caravan co-director Mario Ernesto Osorio's work on convivencia and compañerismo, or learning to live together despite our differences; and Caravan co-director Tamera Marko, Ph.D.'s theory of double displacement, or displaced people being displaced from their stories of displacement.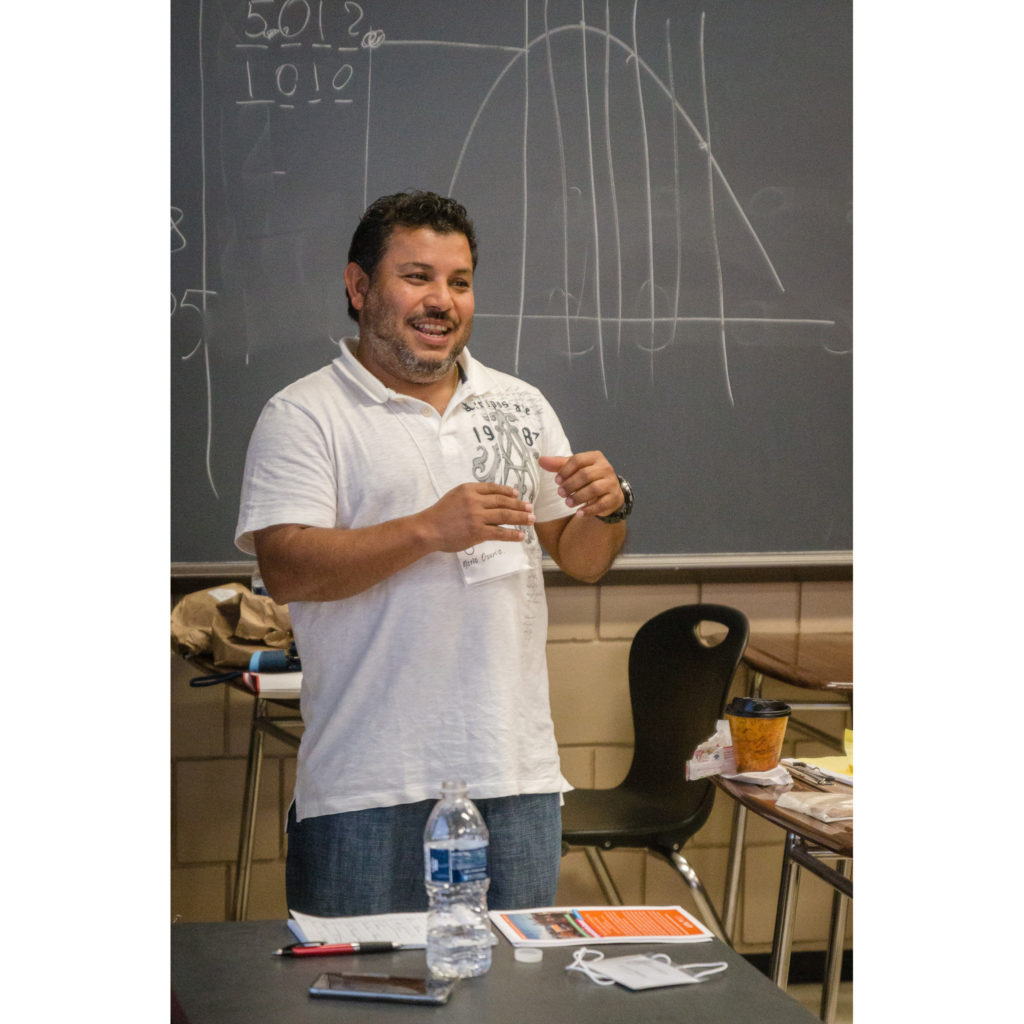 We also discussed our 2015 paper, "When the Student Receives an 'A' and the Worker Gets Fired: Disrupting the Unequal Political Economy of Translingual Rhetorical Mobility," co-written by Tamera; Mario; Caravan co-director Ryan Catalani; and Eric Sepenoski, who was part of the original Proyecto Carrito drive in 2014. This multimedia paper was published in a special issue of Literacy in Composition Studies titled "The New Activism: Composition, Literacy Studies, and Politics."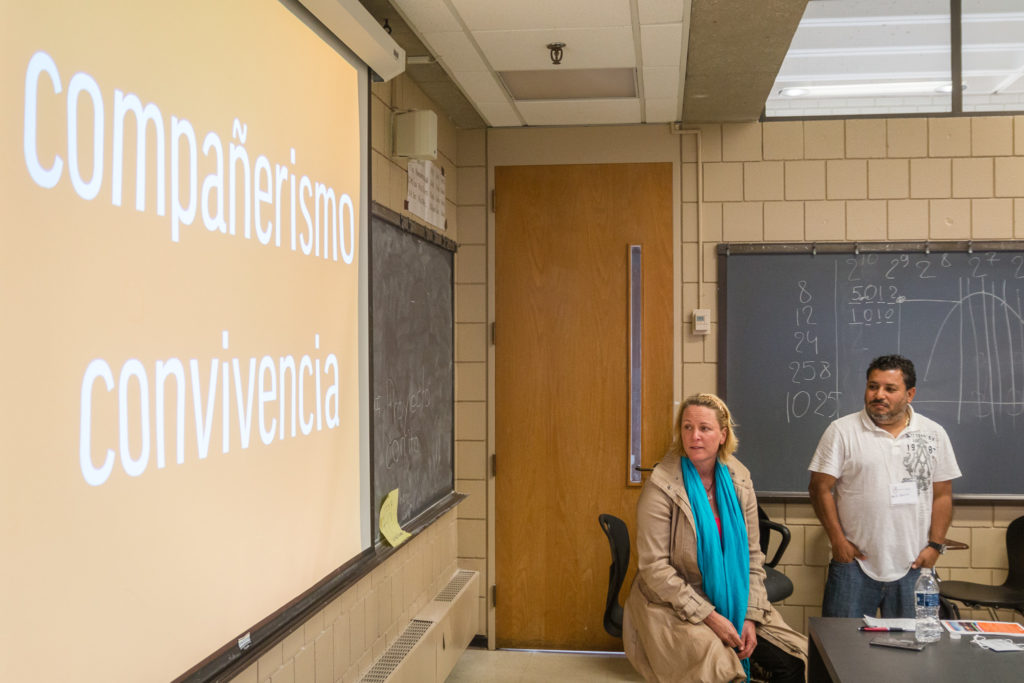 In the conference's closing session, responding to the question "What have you heard and read that changes/expands/moves/challenges your thinking about mobility work?", one attendee wrote, "El Proyecto Carrito me ayudó a considerar la importancia de la idea de la movilidad e inmovilidad en el acto de convivencia. A la vez me recordó que la implementación de la movilidad es un acto colectivo del que todos somos responsables." In English: "Proyecto Carrito helped me consider the importance of the idea of mobility and immobility in the act of convivencia (living together despite our differences). At the same time it reminded me that the implementation of mobility is a collective act, for which we are all responsible."
Several attendees to our talk also tweeted their thoughts and observations in real time—we've gathered those responses here:
Proyecto Carrito Caravan at #WatsCon16
A final, heartfelt thanks to our donors and sponsors who made it possible for us to travel across the country—and back—including the Elma Lewis Center for Civic Engagement, Learning, and Research at Emerson College, and individuals including:
Iris Ikeda & Aleix Catalani, Melanie Feldman, Kendall Nelson, Sarah, William Ouellette, Cathy Kawano-Ching, David Griffin, Samiris Sostre, Madeline Weinstein-Avery, Josephine Cooper, Chrislyn Choo, Karla Morales, Al, Ashley Wells, Linda Morrison, and Lance Langdon, UC Irvine.
The Proyecto Carrito Caravan is a group of janitors driving their stories of immigration from Boston to San Diego. For more information about the Caravan, please contact Ryan Catalani at ryan@mobilitymovilidad.org. A press kit, including a fact sheet and full-resolution images, is available to download.