Boulder, CO — After an early-morning arrival, we presented at the University of Colorado, Boulder's Program in Environmental Design to a seminar of around 100 urban planning students.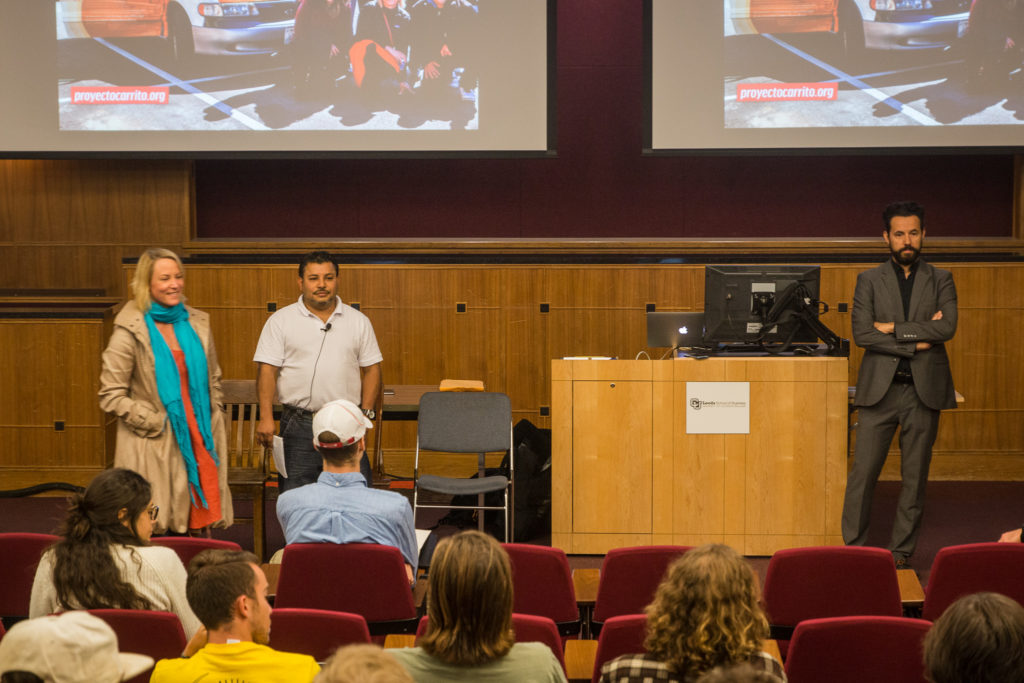 At the invitation of Jota Samper, Ph.D., a Mobility Movilidad founding director and assistant professor at the Environmental Design program, we explored how the Proyecto Carrito Caravan uses physical space, including its role in facilitating interactions between all members of a college community—including immigrant janitors, students, and professors.
"I was very struck by the fact that you presented in a parking lot," said one student. Another added: "I thought the use of spaces reflected the grassroots nature of the project."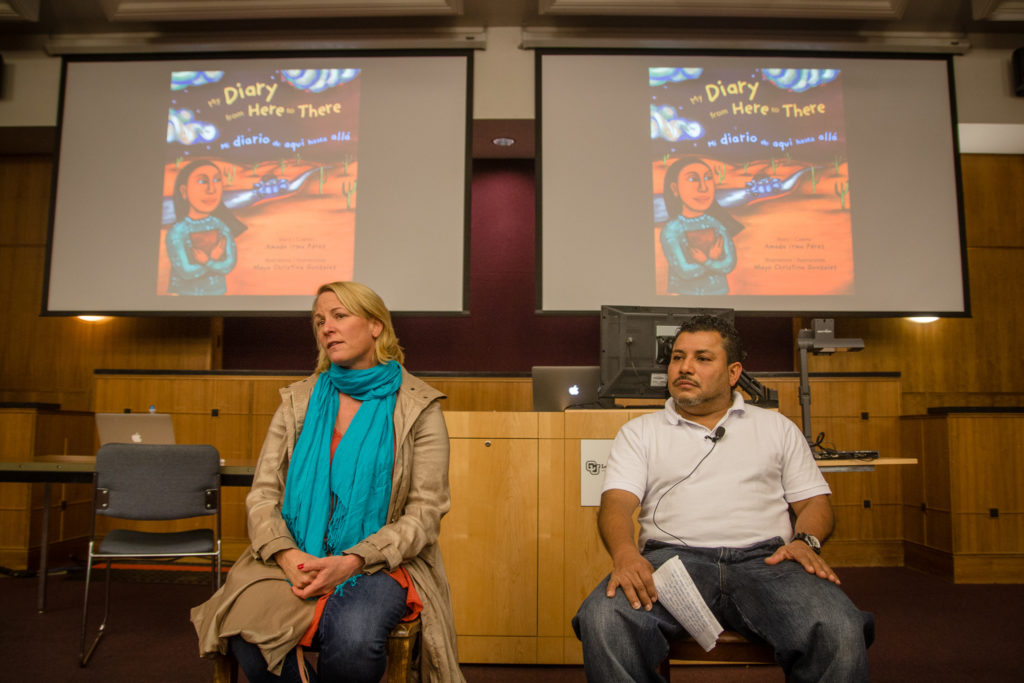 That topic is critical to our work at Emerson College, where we have an internationally-recognized weekly writing class—from which the stories in our Proyecto Carrito Caravan emerged. For the last six years, it has been one of the only college courses in the US that integrates janitors, students, professors, and staff around the same table.
Our lively discussion resonated with the Environmental Design program's objective to "train our students to design sustainable buildings, neighborhoods, cities and regions," in part through "a spirit of service to diverse communities," as program director Kevin J. Krizek, Ph.D. wrote.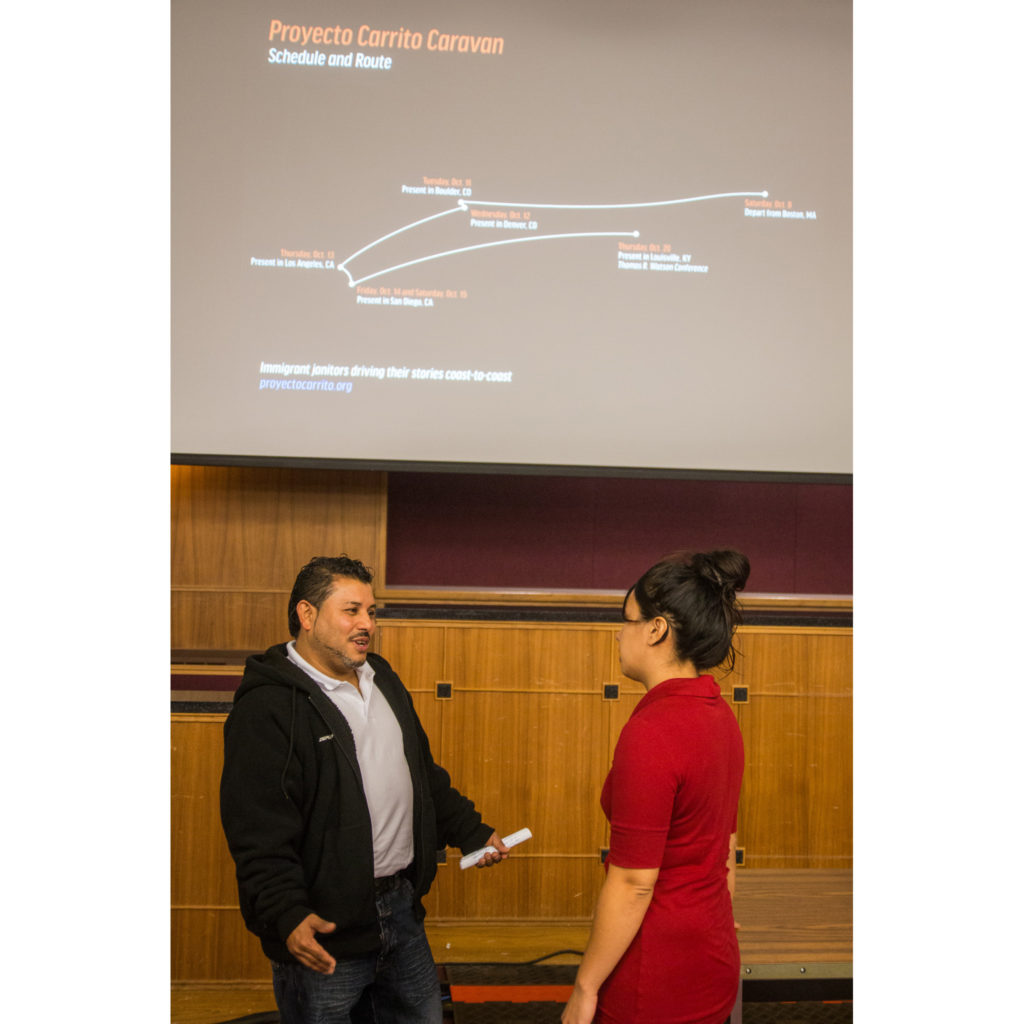 Students reflected on places where they interact with workers on campus, and brainstormed ways to create new spaces that encourage those encounters. The challenge, as Tamera Marko, Ph.D.—Proyecto Carrito Caravan co-director and senior lecturer at Emerson College—said, is that at educational institutions, "the labor is divided: some people clean the classrooms, others learn in them."
Mario Ernesto Osorio, Proyecto Carrito Caravan co-director and Emerson maintenance worker, said another issue is a perception of immigrants as ignorant and uneducated.
"In the United States, immigrants or maintenance workers are invisible," he said.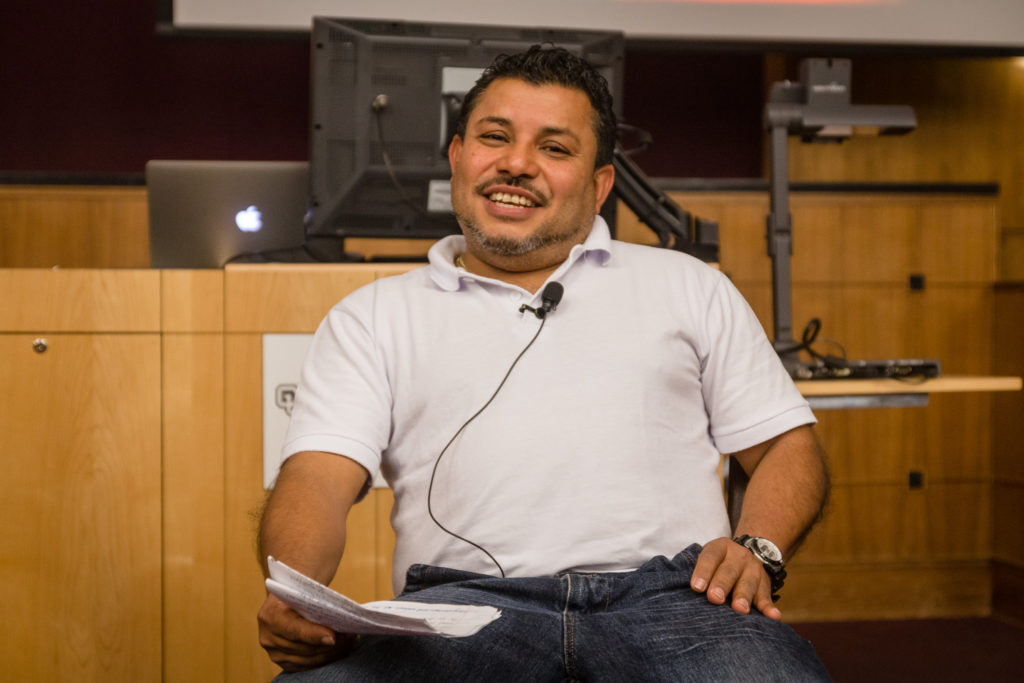 Part of our goal with the Proyecto Carrito Caravan is to show audiences that we all already have everything we need to bridge that divide—it's just a matter of perspective. We believe it begins with bringing people to the table who don't normally come to the table, like immigrant janitors, and building meaningful relationships. And we're able to share these ideas with audiences around the country thanks to our generous donors. Donating is quick and easy, and gives you an inside look into the Caravan, through daily video updates sent right to your inbox.
"We've found we can create friendships and new relationships between workers, students, and professors," Mario said. "Everybody's working in the same institution, and we are a family."
The Proyecto Carrito Caravan is a group of janitors driving their stories of immigration from Boston to San Diego. For more information about the Caravan, please contact Ryan Catalani at ryan@mobilitymovilidad.org. A press kit, including a fact sheet and full-resolution images, is available to download.